Blogger Tips To-Go Recipes For A Vegan Picnic!
As the flora bloom (and your allergies kick in), many humans take to the great exterior to reconnect with nature. You realize what that means: picnic time! Yes, take hold of your blankets and your quiet tote baggage, and head outdoors to experience your lunch! Sometimes, it may take a bit to determine what to deliver. What's the very best to p.C. And switch? Our bloggers have your answers! They have the best recipes, which are effortlessly capable of being packed and brought with you everywhere. The pleasant component is that all those recipes and many extras can be observed on our Food Monster App!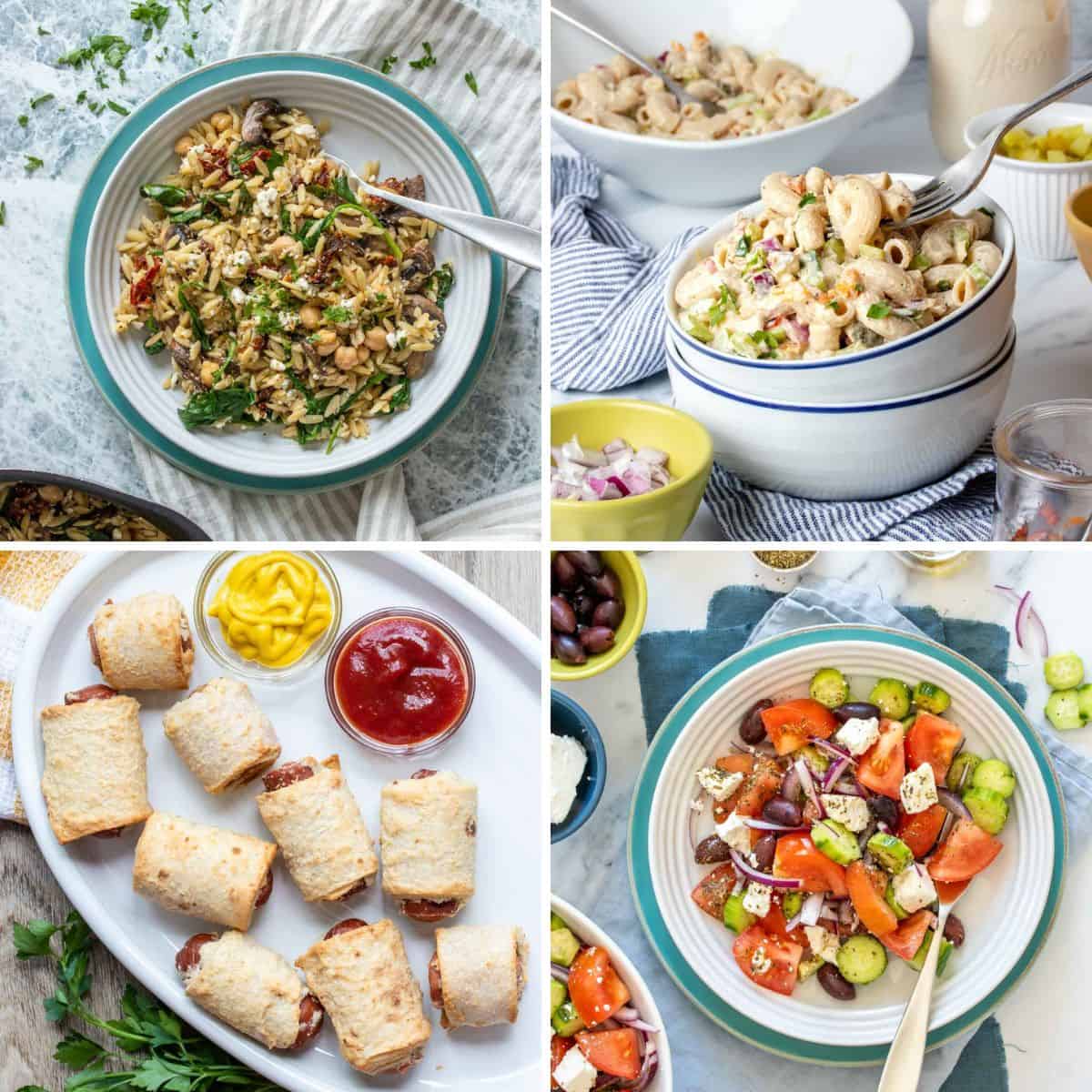 1. Think Finger Food
Pack a few napkins or towels and dip your fingers into a few foods! These Asian-inspired cauliflower Wings via Gabrielle St. Claire are first-rate. This dish is handy, fresh, sweet, and spicy, and the breading continues, although it's best baked. The sauce is also versatile and can be used to diffuse dishes! The fewer utensils you have, the lighter your load.
You can also sink your teeth into those Avocado Jalapeño Poppers through Wendy Irene. The creamy avocado, the crunchy fried wonton wrapper, and the kick from the jalapeño are to die for. Serve these with any form of creamy dip to balance out the spiciness! These Easy Rosemary Garlic Knots, with the aid of Sam Wiley, are also a super alternative. They're pretty much deconstructed pizza without the cheese. These are just like normal knots – fluffy, savory, delicious – except they also have a touch of rosemary. Don't overlook the marinara sauce!
2. Sink Your Teeth Into A Sandwich
Yes, the conventional and easily portable sandwich. Of course, this is an outstanding choice, but have you ever considered what you will place on your sandwich? Annabelle Randles has a solution for you. Picture a Mediterranean platter with all the repair-ins: chickpeas, olives, roasted peppers, garlic, and yumminess. This is that platter in a sandwich! This Mediterranean-flavored sandwich ticks all the bins. Light but hearty, packed with protein and iron, low in fat, clean to make, and delicious!
You can also try making this High-Protein Mushroom Sandwich with a kickin' highly spiced aioli via Rachel Carr. Roasted mushrooms add a meatiness to this dish and have a succulent, earthy flavor. The spicy and slightly creamy aioli that is going on it sincerely ties this entire factor together! Plus, this sandwich packs 30 grams of protein in keeping with serving!
3. Don't Forget The Sides!
While the black bean burgers and the veggie kabobs get all the attention, the side salads, appetizers, dips, and chips truely thieve the show. Dora Daily shows you a way to make terrific, clean, and absolutely creamy Macaroni Salad. Pasta is tossed with crisp vegetables like bell pepper, celery, and onion, with pickles supplying a tangy, salty punch on the way to leave anyone coming again for 2d support.
You also can make those Homemade Pita Chips with the aid of Mireille Aikman! Instead of everyday chips, you could decide to make those self-made pita chips. Combine with your preferred dips and have a delicious, however responsible, snack!
Don't forget your greens with this Bright Beet Salad via Dana Sandanato. Ruby purple beets are shredded, then tossed in a citrusy French dressing and creamy chunks of avocado, carrots, edamame, hearty quinoa, and toasty pumpkin seeds. Then, the entire is drizzled with a tangy, lemony dressing to rock your socks.
4. Drinks!
The famous person of your picnic will clearly be this outstanding clean Grapefruit Peach Sangria, crafted via Liz Martone. This delicious white wine includes fresh grapefruit juice, sliced grapefruit, peaches, mint, and plenty of lemons and limes, topped off with a cup of bubbly seltzer. So give it a massive stir; this can be the quality sangria you've ever had!
This mild, refreshing sangria is perfect, particularly on a hot summer day. You can also stick your straw into these Rosy Rosé Spritzers by Hannah Sunderland! Aren't they pretty in crimson!? You will not consider how clean it's miles to toss these spritzers together and how delicious the rose infuses with the wine to make a stunning and delightful summer season spritzer. Adding rose to water or wine is an absolute delight. It's clean and floral and gives a calming sensation with every sip and swallow.
You could make that Lychee and Kombucha Spritz liquid for a probiotic kick by using Jessica Sepel. Sweet lychees blended with fresh mint and glowing kombucha- a refreshing treat! Lychee is a unique summer fruit with antioxidants, nutrition C, nutrition B, and folate. Plus, kombucha is extremely good for intestine fitness and enhancing digestion.
5. Don't Forget Dessert
Do you understand the way to give up your incredible picnic? Creamy, dreamy frosting plus crunchy, spicy crust plus F-I-V-E layers of goodness equals TRIPLE THREAT to your taste buByst-rate Carrot Cake Bathese first-rate Carrot Cake Bars rs,, have all the flavors you crave in a carrot, cake, in a more fit bar version of this conventional Dessert. First, the crispy crust is packed with spicy notes of cinnamon and nutmeg, then topped with a rich carrot cake and finished with toasty nuts and creamy frosting.
You also can have this decadent Tres Leche Cake via Gretchen Price on your next day out. Made with easy substances such as Aquafina, coconut cream, and coconut milk, this delicious caramel pleasure will be whipped up very quickly.
If you have more chocolate teeth, go for this Fudgy and Decadent Chocolate Avocado Zucchini Cake. Then, sneak in a few more vegetables with this wet, flavorful chocolate cake! Perfect for an indulgent snack or healthful Dessert!
What are you anticipating? Pack your bags and get to picnicking!
With the Food Monster App, you could take these recipes on the go together with you. With over 10,000 recipes right within your hand, you'll usually have something scrumptious and new to attempt. It's available for Android and iPhone and can be found on Instagram and Facebook. Full of hypersensitivity-pleasant recipes, subscribers can access new recipes daily. Check it out!